Good quality chocolate is an essential luxury indulgence for the festive season!
It doesn't get any better than Butlers chocolate craftsmanship; the leading Irish family-owned chocolate maker with a long heritage in producing delicious chocolate creations since 1932!
We have something for everyone, from the school teacher to your sister living in New York. Butlers have you covered with numerous Chocolate Cafés throughout the country and an online shop if you want to peruse gifts from the comfort of your own home! Here are some of our favourites: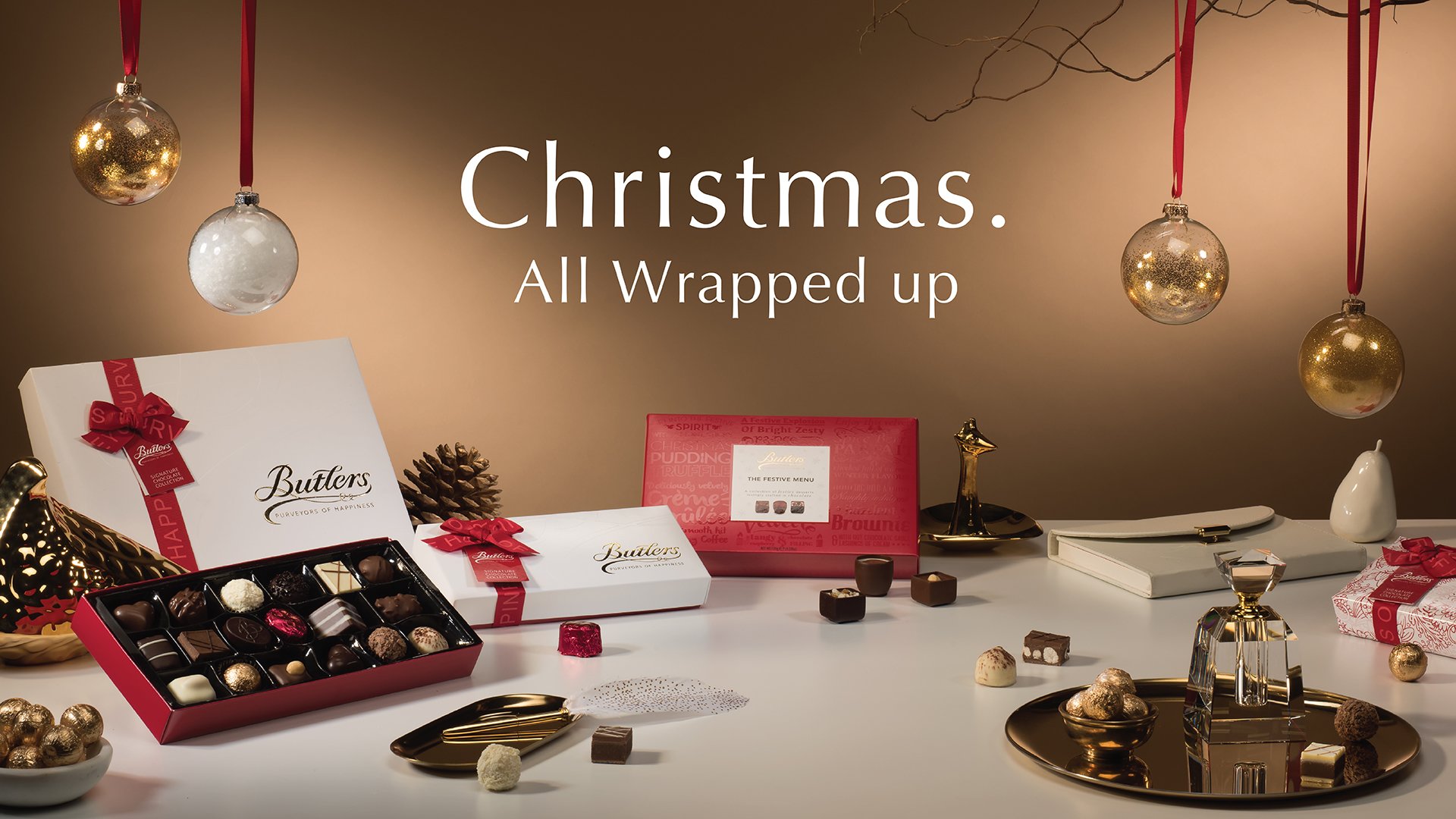 Butlers Velvet Presentation Boxes
These lavish Red Velvet Presentation Boxes are a spectacular yuletide gift that features a stunning collection of delicious assorted chocolate truffles and pralines including Vanille, Hazelnut Slice and Double Chocolate Mousse. This stylish present is sure to add holiday cheer.
In need of something bijou for your Kris Kindle? The Butlers Red Christmas Bauble is a perfect finishing touch - with delicious milk chocolate and 70% dark chocolate truffles inside this gorgeous Christmas keepsake.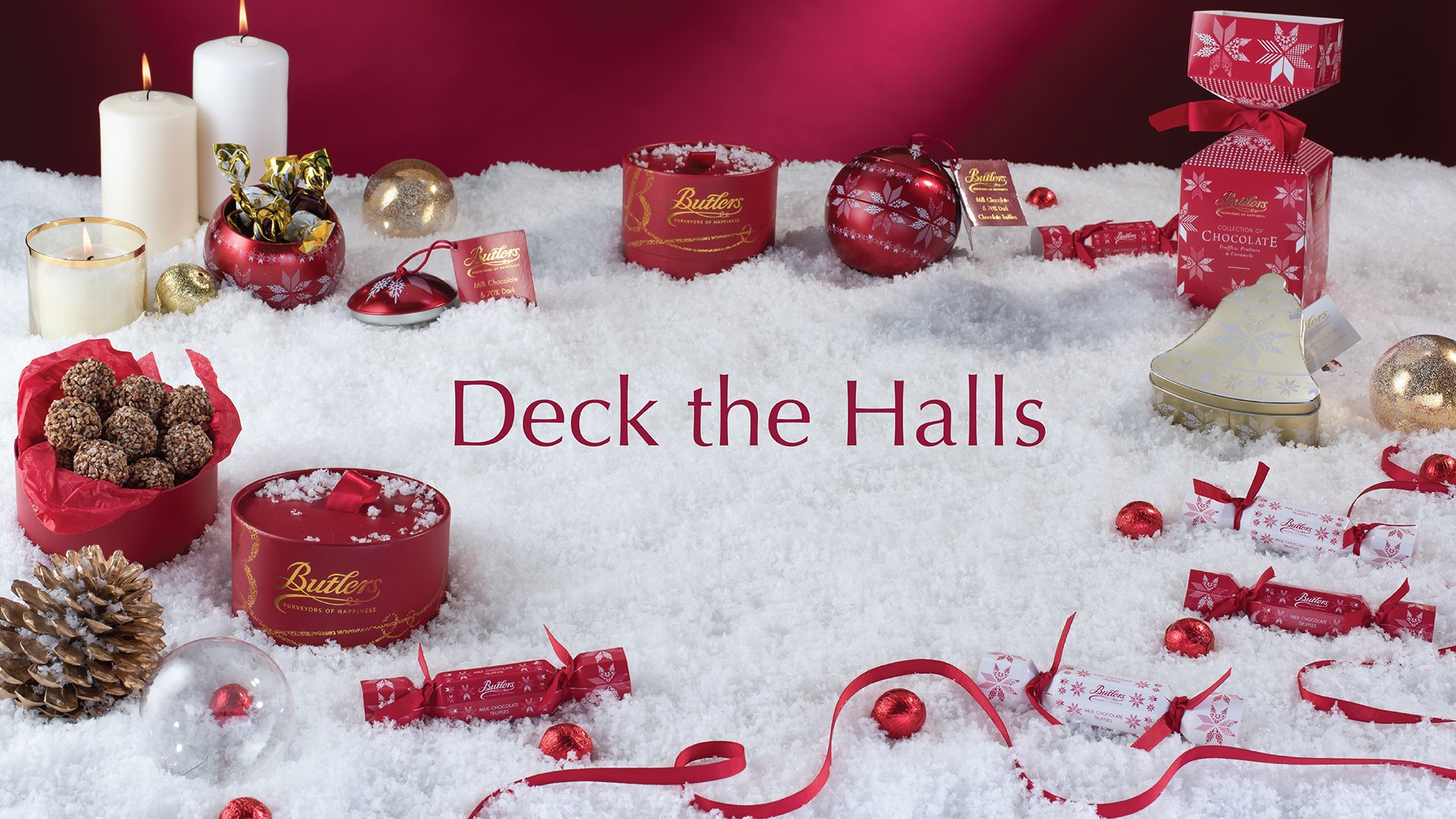 Butlers Chocolate Novelties With a Personal Touch
Drop into selected Butlers Chocolates Cafés to personalise your Christmas gift with loving care. Butlers offer a personalised ribbon service on the Chocolate Santa and Snowmen novelties to make gifting season all the more special for the recipient. This service is exclusive to the Cafés, so soak up the festive atmosphere whilst you are there and treat your taste buds a festive Maple Spice Latte or a devilishly Dark Hot Chocolate.
Last but most definitely not least, the supreme gift. The Large Platinum Collection. A beautiful chocolate assortment presented in a luxuriously, elegant rose gold box, encapsulates a delightful array of Butlers favourites, including; Pink Himalayan Salted Caramel, Raspberry Panna Cotta and Créme Brûlée.The luxurious rose gold box, dazzling interior and eye-catching mini clutch style story card creates a unique sense of occasion that is sure to captivate and delight.