Can't get to one of our stores but desperately longing for a hot chocolate? Planning your night in with before the festivities and wondering how to stay cosy? Having friends over for some festive celebrations? Why not enjoy the taste of our beloved Butlers Hot Chocolate at home?
Due to popular demand, we have introduced our most popular Hot Chocolate at Home in a stunning keepsake tin. This contains 18 hot chocolate servings. Here's how you can recreate the Butlers Hot Chocolate experience at home:
Pour a teacup full of full cream milk (about 150ml) into a saucepan.

Add a Butlers Hot Chocolate Cup and stir well.

Warm over a medium heat, stirring all the time and allow the Hot Chocolate Cup to melt.
When the chocolate has melted and is thoroughly mixed with the milk, pour into a cup and enjoy.

Alternatively heat milk in a microwave, taking care not to boil and add the Hot Chocolate cup, stir well.

Your perfect Hot Chocolate is ready to enjoy at home.
Add marshmallows if so desired, although the hot chocolate is decadent enough
Serve with a box of Butlers Chocolates Dessert Menu for a real sweet indulgence
If in a particularly festive mood, add a shot of Irish Cream or a dash of rum for a little spice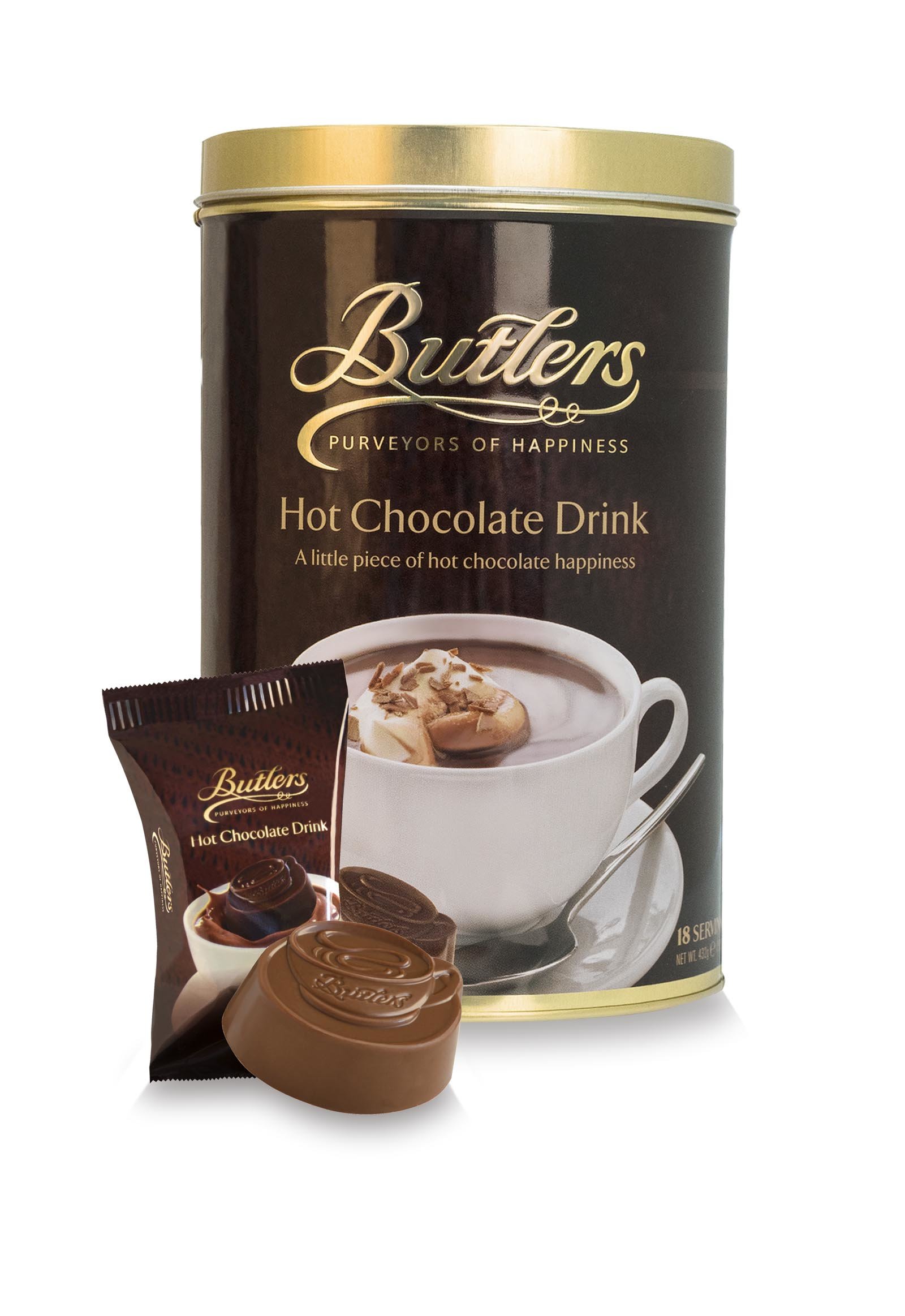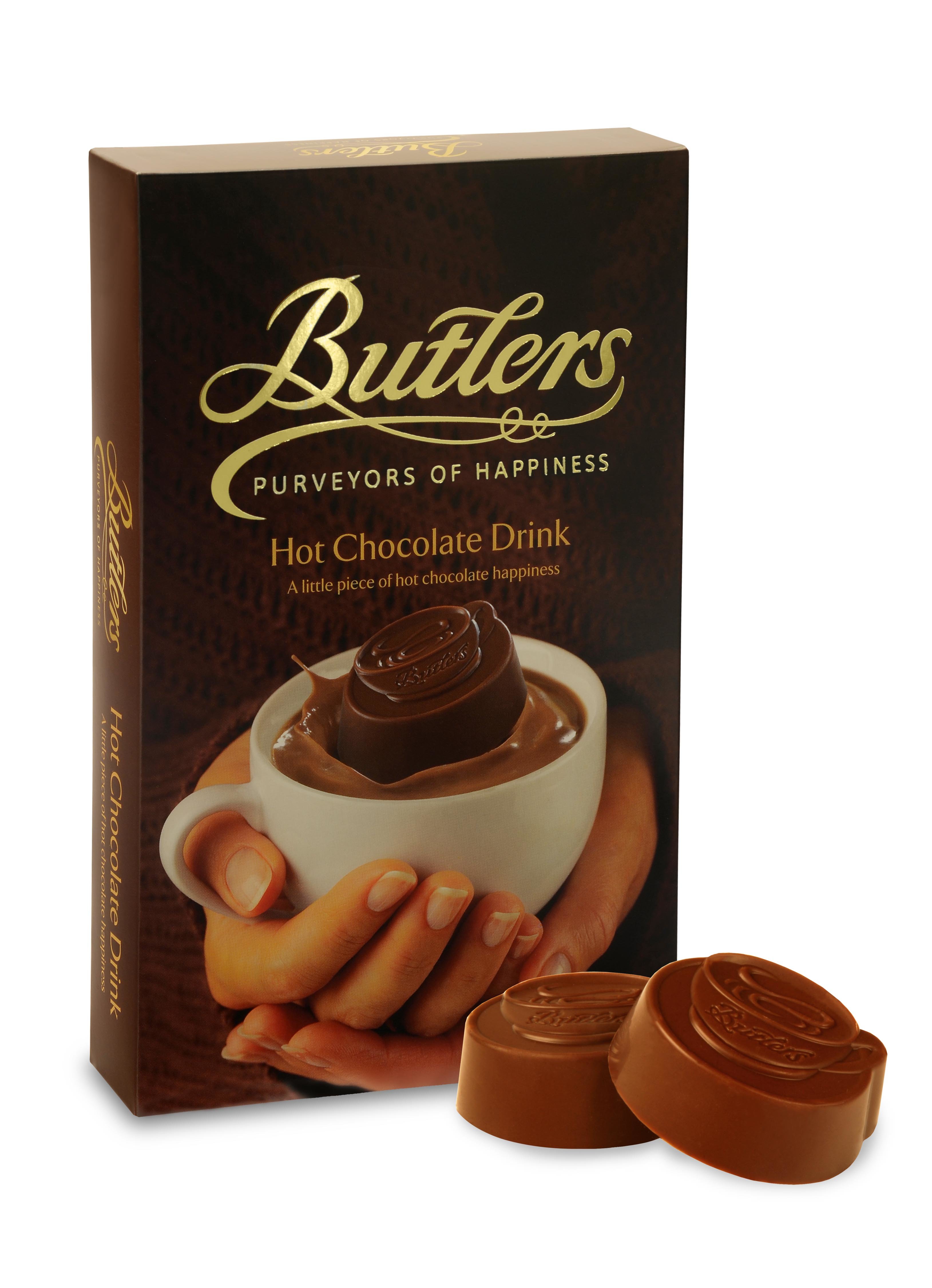 Best served in your favourite mug, in front or a roaring fire in your most comfortable pyjamas . Make sure you have your favourite Christmas movie queued up or batch of festive films ready-to-go as an accompaniment. We strongly recommend Home Alone!