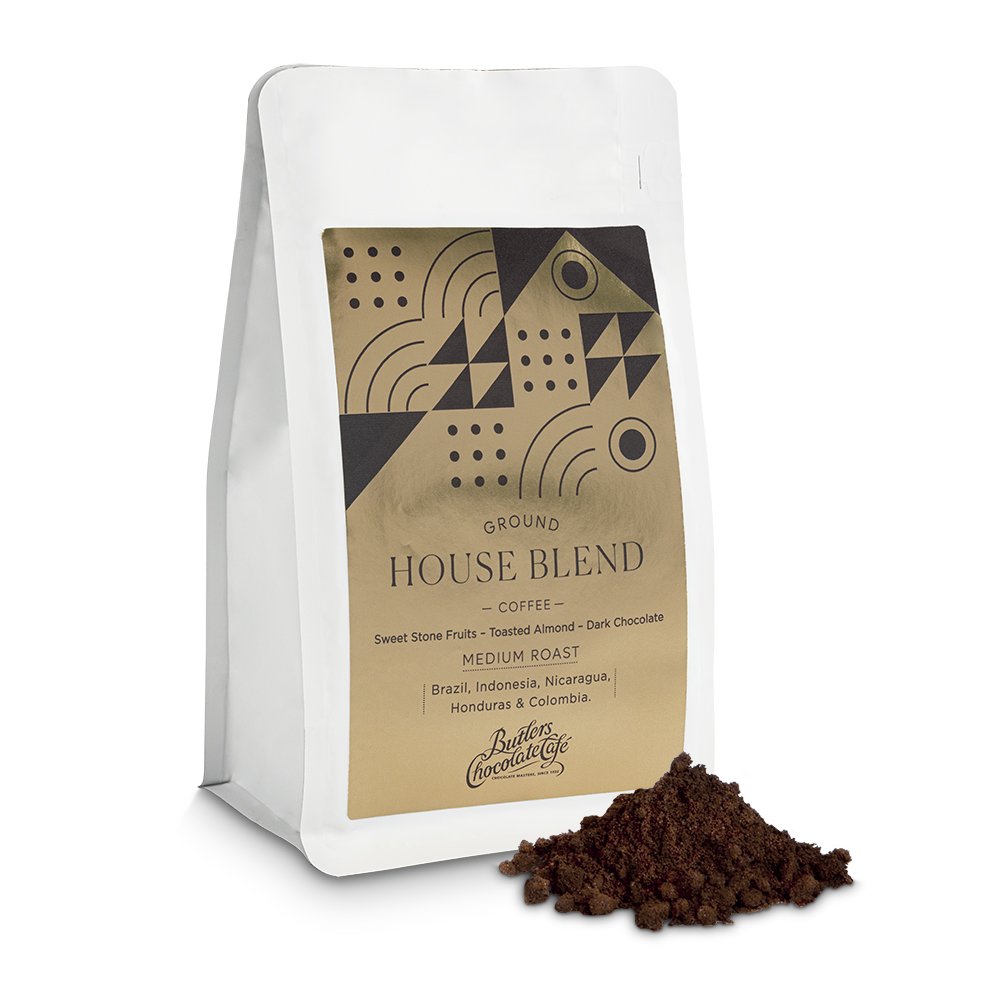 Fresh Ground Coffee Pack
$ 9.00
Medium Roast. Sweet dried stone fruits, toasted almond with a rich dark chocolate aftertaste. Our famous Espresso Blend is specially roasted and blended for home use in filter machines and cafetières.
This perfect blend of Arabica Coffee combines the sweet acidity of Central and South America with the full body and powerful aroma of Sumatra.
Perfect Preparation: We recommend 1 generous spoonful of coffee per cup, adding a little more or less according to your taste.
Using a cafetière: Heat the cafetière then add the coffee, pour in water just off the boil and stir well. Leave to stand for 3 minutes before plunging...then serve.
Using a filter machine: When using a filter machine follow equipment instructions, then simply pour in the required amount of water (1 pint makes approximately 4 cups), enjoy the aroma as the coffee is brewing...then serve.
The result is a pleasant lingering coffee aftertaste with a hint of chocolate.
Available for Butlers Chocolate Café Click and Collect